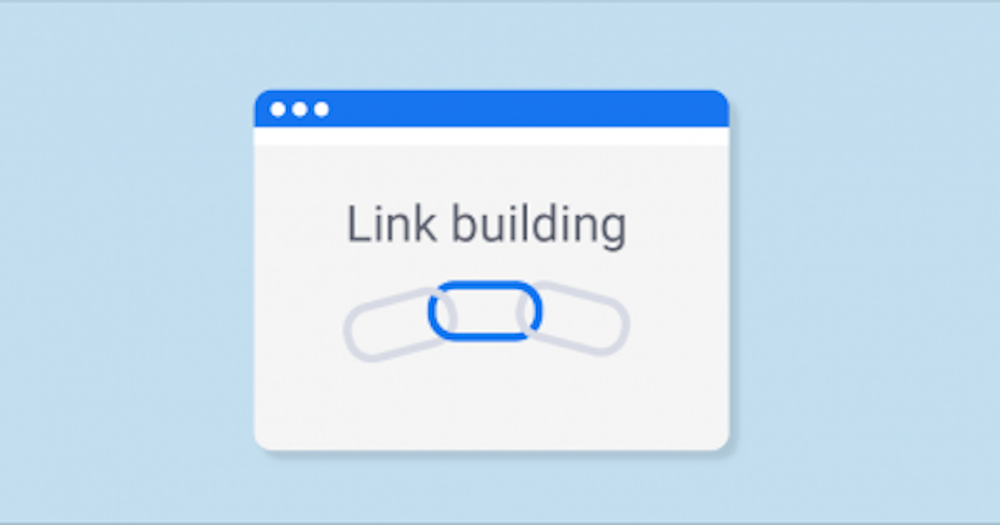 AuthoritySpy
AuthoritySpy is designed to help you find the top influencers in your space. It discovers these movers and shakers by searching in places like AllTop, Twitter and Followerwonk.
Link: http://authorityspy.com/
Buzzstream
If you do outreach at scale or with a team, you NEED a tool like Buzzstream. Why? Buzzstream makes the messy job of email outreach and link building streamlined and organized. Make sure to check out their new prospecting and email-finding features.
Link: http://buzzstream.com
Check My Links
If you do Broken Link Building (or The Moving Man Method), then you'll love Check My Links. With a click of a button, this Chrome extension quickly checks any webpage for broken links.
Official Website:
https://chrome.google.com/webstore/detail/check-my-links/ojkcdipcgfaekbeaelaapakgnjflfglf?hl=en-GB
Citation Labs' Broken Link Finder  
Instead of hunting for broken links page-by-page, The Broken Link Finder proactively searches the web for them. Just search for a keyword and the tool will scour the internet for broken links…and hand them to you on a silver platter. Then you can hit up the Wayback Machine to see what the content was (and create something similar/better).
Cool feature:  You can sort your results by how many people link to the broken link.
citation labs broken link finder
Link: http://www.brokenlinkbuilding.com/
Citation Labs' Link Prospector
A industrial-level link opportunity finder. Link Prospector scans the web for link building opportunities like resource pages, guest posts, blogs, news sites and more.
Official Website:
http://linkprospector.citationlabs.com/
Content Marketer
An excellent tool that finds contact information (ie. emails) and helps you reach out to those people. I've found that the contact info it spits out is pretty darn accurate.
Cool Feature: Content Marketer provides email templates you can use for outreach. They have templates for guest post requests, LinkedIn outreach and more.
Official Website:
Domain Hunter Plus
Domain Hunter Plus is similar to Check My Links. But this tool also checks to see if the broken link's domain is available for registration. Cool feature in theory…but I rarely find any free domain names with this tool. That's because authoritative domains tend to get scooped up pretty quickly. Still a helpful tool for broken link building or The Moving Man Method though.
Domain hunter plus
Official Website:
http://netvantagemarketing.com/about/domain-hunter-plus
Free Broken Link Checker
This tool checks a website for broken links. Helpful for broken link building.
Free Broken Link Checker
Official Website:
http://www.brokenlinkcheck.com/
GroupHigh
GroupHigh is advanced blogger outreach software.
Despite the laundry list of features, it's pretty darn easy to use. Just enter a few keywords to find blogs in your industry. Then filter by Domain Authority and last post date to whittle down the list to bloggers that are worth reaching out to. You can also reach out to them (and track your results) within the platform.
Official Website:
HARO (Help a Reporter Out)
Want to get backlinks from The New York Times and The Wall Street Journal? You can hire a pricey PR firm…or you can use HARO. HARO is a "dating service" that connects journaists with sources. If you hook a journalist up with a nice quote or stat, they'll reward you up with a mention or link. Takes a bit of grinding to get a single mention, but the links you get can be solid gold.
HARO
Official Website:
Inky Bee
A decent blogger outreach tool. Just enter a keyword and Inky Bee shows you bloggers in that industry. Inky Bee allows you to sort by Domain Authority/Page Authority. That way you focus on the big shots in your industry.
Official Website:
Linkbird
LinkBird is a keyword research/rank tracking/backlink analysis/link building hybrid tool. Fires off email alerts when it finds a new backlink pointing to your site.
Official Website:
LinkMiner
Check My Links on steroids. Like many tools, LinkMiner check for broken links on a page. But this free Chrome extension also shows you how many links the broken link has pointing to it. Uber helpful for broken link building.
Cool Feature: LinkMiner shows you how many outbound links a page has…on a Google SERP. That way you can zero-in on pages with lots of outbound links (and therefore, broken link building opportunities).
Official Website:
http://pointblankseo.com/linkminer
Linkody
Linkody lets you know you when you get (or lose) a backlink. It also provides info on your new backlinks (like Mozrank and anchor text). Cool Feature: Linkody emails you when a competitor gets a new backlink. That way you can swoop in and try to get the same one for yourself.
Official Website:
Linkstant
Linkstant you an email alert every time you get a new link. Why is this helpful?
Well you can turn that one link into multiple links (and a relationship) with a quick "hey, thanks for linking to me" email. It also helps you identify reputation management issues quickly so you can nip them in the bud before they blow up.
Official Website:
Muck Rack
If you want to get mentions (and backlinks) from sites like The New York Times and Forbes, you need to start rubbing elbows with journalists. And Muck Rack is an impressive PR tool that helps you quickly find journalists that cover your site's industry.
Cool Feature: The "Journalist Directory" is a hand-curated list of journalists at over 500 media outlets. Includes their latest tweets, columns and up-to-date contact information.
Official Website:
Ninja Outreach
Ninja Outreach is an impressive new blogger outreach tool. Search for influential peeps and reach out to them…all from within the tool. Includes outreach templates.
Official Website:
Ontolo
If you eat, sleep and breathe link building, then Ontolo is a tool I recommend checking out. It's designed to do one thing: show you lots of link opportunities. Just enter a few keywords, tell Ontolo what types of links you want to get (for example:"links from blogs"), and Ontolo will hand you a list of results as an Excel spreadsheet.
Official Website:
ontolo: Prospecting Tools for Link Building, SEO, Social Media, and More
Outreachr
A pretty nifty content promotion tool. Enter a few keywords and Outreachr will scour the web for websites that cover those topics. Comes packed with tons of sorting features (like Domain Authority and Citation Flow) so that you can focus on reaching out to ballers.
Official Website:
Pitch box
PitchBox is an all-in-one link prospecting and outreach tool.
Unlike many outreach platforms that are clunky and confusing, PitchBox is a breeze to use. Just enter a few keywords and the tool scans the web for people to promote to (and automatically grabs their contact info). Then reach out to them and track your results.
Official Website:
Quick URL Opener (Just Added)
If you do a lot of link building you'll NEED to use a tool that opens a big ol' list of URLs at once. And the Quick URL Opener is one of the best (if not THE best) free SEO tools out there.
Official Website:
Remove'em
Remove'em is a pro-level link removal tool. This comes in hand if you got hit by Google Penguin or a Manual "Unnatural Links" penalty.
Cool Feature: "R-Score" evaluates all of your backlinks to let you know which ones are harmful. This makes sorting through thousands of links 10x easier.
Official Website:
Rmoov
Rmoov is one of the best link removal tools on the market. It comes packed with helpful features (like finding a site owner's contact info and auto-generated link removal templates). rmoov tool
Official Website:
https://www.rmoov.com/index.php
ScrapeBox
ScrapeBox is the self-proclaimed "Swiss army knife of SEO". Even though this tool was built for black hat SEO, you can use ScrapeBox for white hat link building tasks (like link prospecting, finding contact information and even keyword research).
Official Website:
Siege Media Embed Code Generator
My favorite infographic embed code generator. I really like how you can specify the dimensions of the embed code box.
Official Website: